Video Poker Software Reviews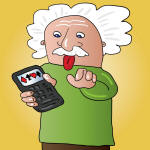 The Internet has helped facilitate the growth and expansion of video poker knowledge and strategy. Many of the smartest video poker players out there have developed software to help teach other players how to play better video poker.
This page is lists the best video poker programs, and also links to full reviews so you can learn more.
Free Video Poker Tools
Here is a list of some of reviews of the free video poker tools out there:
Paid Video Poker Tools
Here are some of the tools that require you to pay money:
WinPoker 6 - Analyzes your strategy as you play, and notifies you of mistakes.
VP Strategy Master - Devises basic and perfect strategy for a dozen games.
Frugal Video Poker Software - Reveals mistakes as you play.
Video Poker Wizard - Determines correct strategy and analyzes your play.
Wolf Video Poker - Bankroll tracking and advanced strategy calculator.
Video Poker for Winners - Training program that teaches you as you play.
BVS Video Poker - Basic program that offers training for 39 games.
Optimum Video Poker - Extremely advanced program that is Mac compatible.
Do you know of or have a video poker tool, program, or website that isn't listed here? Contact me so I can add a review.
What are Video Poker Tools?
Video poker tools come in a wide variety of shapes and sizes, and also serve many different purposes. All of them share the same goal of improving your play, but each tool does it in its own way. For example, some tools have you play video poker and analyze your play and correct your mistakes as you go.
However, some other tools are created simply to supply you with perfect strategy charts regardless of the pay table. There are also tools that help you manage your bankroll and track your swings over the long run. The smart video poker player can combine all these tools to improve their play and make more money.
You may also want to read reviews of video poker books while you're on our site.