Top Nine Video Poker Myths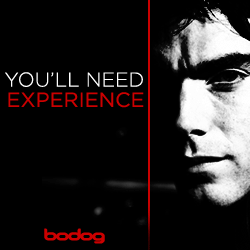 Video poker has always been a game surrounded by myths. Players, and especially superstitious gamblers, have come up with a ton of myths and misconceptions about video poker, and of course as soon as they come up with a new idea it spreads like wildfire. Of course, following superstitions is one of the biggest video poker mistakes.
This article will discuss the nine most common video poker myths, and will attempt to dispel the false ones and prove the true ones.
Myth #1 - Machines Come Due
This is the biggest myth surround video poker as well as slots. Players believe that just because a machine hasn't hit a big pay out in a while, it is due to hit one soon. This myth is absolutely false in every fashion, and is known as "gambler's fallacy."
To prove that this myth is false, you need to remember that every hand is a separate event. The previous hand does not affect the current hand, and the current hand will not affect the next one. Every hand is an independent event, therefore the fact that a machine hasn't hit big in a while does not mean that it is due to pay out soon.
Myth #2 - Betting the Max is Best
Another common myth that we hear all the time is that you should always bet the maximum number of coins every hand. For most machines this is five credits, as you can choose to bet between one and five credits. This myth is actually true (for the most part).
Of course, this myth isn't true in the idea that you'll get better hands if you bet the maximum number of credits. However, it's true because almost every video poker machine pays out a large bonus for royal flushes when you have bet the maximum number of credits. Although royal flushes don't come around often, the bonus significantly reduces the house edge in the long run, so you should always be betting the maximum number of credits.
One time when it's not as good to bet the max number of coins is if you're playing a machine that has negative expectation, and you're trying to conserve money. If you only have $100 and are playing the $1 machines, you might want to play one coin per hand to give yourself a 100 hand bankroll as opposed to five coins per hand leaving yourself with a 20 hand bankroll. Either way you're behind, but this way your entertainment lasts longer.
Myth #3 - You Can Control the Cards
The third myth we're going to discuss is the idea that if you push "Deal" or "Draw" at the right time that you'll win more often. Some players like to use a watch and always push the buttons at specific times, while others like to focus on a pulsing light in the casino and only hit the buttons when the light is pulsating.
As I'm sure you can figure out, this myth is completely and utterly ridiculous. The machine has no idea what your watch says, or what the light is doing across the room. There's really nothing more to say about this misconception.
Myth #4 - Gimmicks are Good
Another myth that we'd like to test is the idea that gimmick video poker games actually hold better odds than the traditional games such as Jacks or Better. This one is tricky, because it is true in some cases and false in others.
For the most part, games like Deuces Wild, Double Bonus, and Double Double Bonus are much better options than traditional Jacks or Better. However, this is assuming that each game is using the full pay pay table. Assuming each game is full pay, Deuces Wild pays out 100.76%, Double Bonus pays out 100.17%, Double Double Bonus pays out 100.07%, and Jacks or Better pays out 99.54%.
Where this gets tricky though is when casinos use low pay pay tables. For example, if you're comparing a full pay Jacks or Better game with a 9/7 version of Double Bonus, the Jacks or Better game is much better (99.54% vs. 99.11%).
To see if the game you're playing is better than Jacks or Better, just compare the maximum payout percentage of the specific pay table that is used to 99.54%, which is the payout percentage for full pay Jacks or Better.
Myth #5 - Video Poker Cannot be Beaten
Most players who play video poker have accepted that they're at a disadvantage in the long run, and that they have no hope to be a consistent winner. They just keep playing for entertainment and the hope of a huge score that will erase their previous losses. However, these players may be surprised to realize that you actually can beat video poker in the long run if you play your cards right (no pun intended).
By choosing the right game, playing with perfect strategy, and using your player rewards card you can actually achieve a payout percentage over 100%, which means that you're the long run favorite. Click here for more info on how to win at video poker.
Myth #6 - Casinos Control the Payouts
Myths Six, Seven, Eight, and Nine were brought up by ace300 in our forum, and I wanted to post them here as well. Players often feel like the casino is able to change the payback on the machines by flipping some switch in the back room. This isn't true, as the machine can only be adjusted by going inside the terminal and changing the settings. Also, it's illegal for a casino to alter the odds against the player by using non-random deals.
Myth #7 - Machines are Fixed to Display Close Hits
Another myth that ace300 brought up was that the machines are fixed to deal close hits such as four to a Royal, or three of a kind Aces on a bonus game. Then, on the draw the machines will deal you a near miss such as the correct card but the wrong suit. Players believe that machines do this to keep you excited and coming back.
However, there's no evidence to support this theory. The only reason it may seem like this is happening too often is because you're more likely to remember a hand where you just missed, as opposed to all the hands where you weren't even close.
Myth #8 - Machines Pay Less on Weekends/Holidays
Casinos get most of their business on weekends and holidays, and therefore some players have theorized that they also lower the odds during those times to increase their take. I don't know how this one started, but I've never seen anything that would indicate this is true.
Myth #9 - Higher Denomination Machines Pay More
Some players think that the $1 and $5 machines are programmed to pay more than the $0.25 and $0.05 machines. I think the reason people believe this myth is because they see the huge jackpots on the higher denomination machines, but they forget that the players are paying more per hand for a shot at those big payouts. Obviously, this myth is false.
Got a suggestion for another video poker myth? Join our video poker forum and post it in the video poker myth thread.