Online Video Poker vs. Live Video Poker
Video poker was one of the first games to make the transition to the online world. The reason video poker went first was because the game was already played on a screen, so it wasn't too hard to build an online version. However, there are still plenty of differences between online video poker games and live video poker games.
This article will compare online video poker machines to live video poker machines, and will also recommend the right option for your personal preferences.
Advantages of Online Video Poker
Online video poker has a ton of strong points when compared to live video poker, including ease of play, privacy, and better game selection.
Ease of Play
One of the best things about online video poker is the ease of play. To get started at a video poker casino, all you have to do is pick a site, sign up, and deposit. You can use tons of easy deposit options, including credit cards and online eWallets like eWalletXpress.
Once your money is on the site, things only get easier. To start playing you just sit down at your computer, open up the program, and pick the game you'd like to play. You don't have to drive to a casino, wait in line for a slot machine to become available, or even get dressed. There's no question that online casinos are more convenient than live casinos.
Privacy
Let's face it, sometimes you just want to play video poker without any hassles or distractions. If you're looking for some privacy, online casinos are much better than live casinos. You won't have to talk to other players, deal with employees, or even show your face to a single person. Also, some players like to gamble anonymously, which is exactly what you do online.
Game Selection
The third advantage of online casinos compared to live casinos is the vast game selection. Online casinos can add new video poker games for just server costs, which is pennies compared to what it costs a live casino to add a new video poker game. Because of this, online casinos have many more video poker games than live casinos.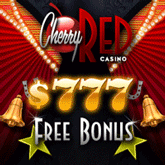 Want to Play Online Video Poker?
If online video poker sounds like the game for you, we recommend checking out Bovada Casino. They offer tons of video poker games, good pay outs, and a big $777 sign up bonus for new depositors. Plus, they accept all USA players. If you'd like to redeem the 100% up to $777 sign up bonus, sign up through the banner on the left or this sign up link, as the special links will notify Bovada that you should receive the bonus.
Advantages of Live Video Poker
Although online video poker is great for some people, others will prefer live video poker. Some of the advantages of live video poker include the social aspect, the instant gratification, and the player rewards.
Social Aspect
Some players would rather meet people than sit at home on a laptop. If that's you, you'll definitely prefer live video poker. When you go to a casino you have the opportunity to meet tons of people between other players, casino employees, and people out to dinner. Gambling has a unique way of connecting people, so we definitely recommend hitting a live casino if you want to make some friends while you play.
Instant Gratification
One nice thing about playing at a live casino is that when you win, you get your money immediately. There's nothing more satisfying then walking away from a video poker session with a few hundred or thousand dollars in your pocket. At online casinos you have to wait days if not weeks to receive your check and get your money.
Player Rewards
Another nice thing about live casinos is that you have a "player card" that can be used at the video poker machines to track your play and award you player points. Your player points can be used for free meals or even hotel rooms if you play a lot. Online video poker casinos offers rewards in the form of bonuses, but they don't provide anything in the way of real life benefits.
Want to Play Live Video Poker?
If you'd rather get out on the town and meet new people while playing video poker, finding a land based casino is probably the right decision for you. We recommend playing in Las Vegas, as the casinos in Vegas usually offer the best odds. Want an insider tip? Head to the off-Strip casinos to find the really juicy games.